And so the adventure begins...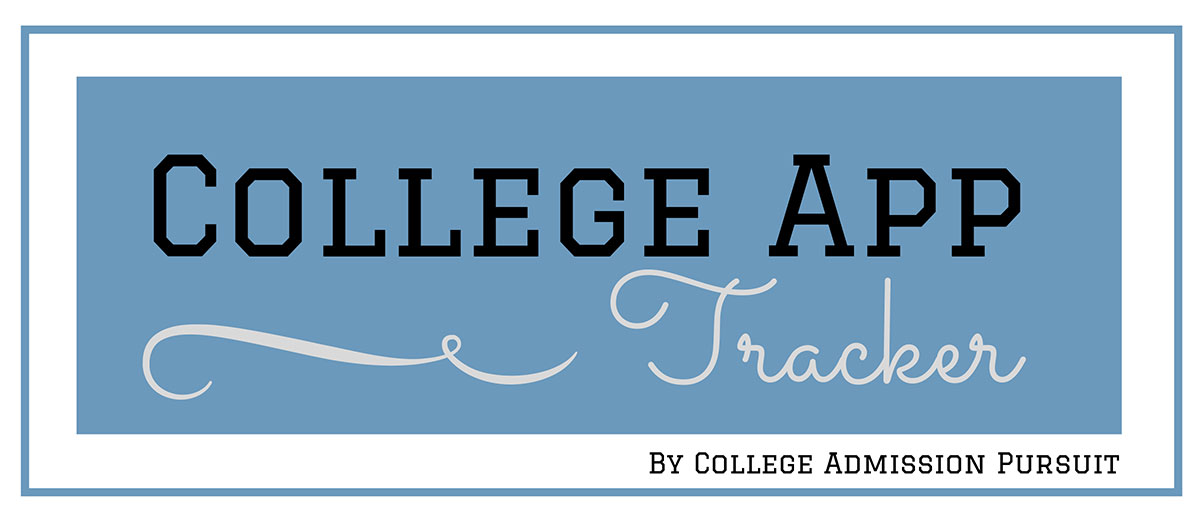 The Powerful Visual Tool
Keeping students on track and parents at ease!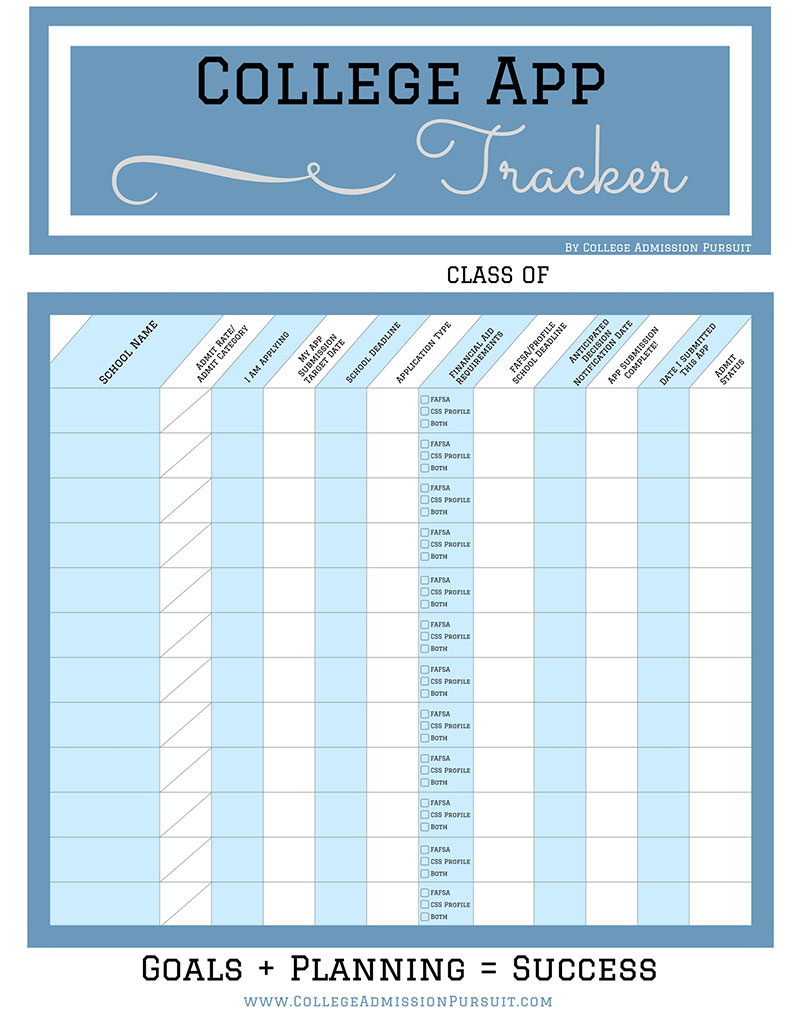 Congratulations! You are about to embark on your journey through the college application process, and that's a big deal!
No matter how many colleges you plan on applying to, being aware of the varying deadlines, requirements, and processes is of the utmost importance. The best way to ensure a successful college application process is to have a plan, follow it closely, and stay organized. Of course, sometimes that's easier said than done.
College App Tracker was originally developed in direct response to the needs of our students and parents, as a visual tool to help them stay on track throughout their college application journey. We had no idea our visual tool would turn out to be so powerful or so popular with students and parents. After receiving countless requests for a copy of the College App Tracker, we've decided to share the power of this visual tool with everyone, not just our clients!
College App Tracker was designed to help students (and parents) quickly and easily reference the most frequently needed information, for each of their colleges, during the college application process. The true power of this visual tool is often unrecognized until students begin using it. We are confident you too will realize it's power and value once you begin using it.
So what is it about this visual tool that makes it so powerful? Well, here's what some of our students and parents have told us:
Feedback from Students
"It's a constant visual reminder of what I need to do and when I need to do it by. I can't escape it!"
"Even though I have a spreadsheet with all my school information, I reference my College App Tracker all the time. When I start to feel anxiety, I look over at my Tracker and it kind of gives me peace of mind knowing I am working my plan."
"Applying to 10 schools makes it hard to remember when things are due. I love having my Tracker right there to remind me of what is coming next and what I'm working towards"
"Interestingly, I feel like my Tracker has become my companion through the college app process. Because it is always visible, it reminds me to get off my phone and focus on my college app stuff."
"Using my College App Tracker has calmed my parents! They used to ask me every day about my college app deadlines. Now they just look at my Tracker. They still ask me things, but much less than they used to."
"It's been a constant reminder to me of what I need to do. Always in sight- always in mind."
Feedback from Parents
"Who knew this poster could reduce so much tension in our house? We owe you!"
"Thank you! This Tracker has been a mom-saver. I won't admit how many times a day I've referenced it."
"The Tracker has become a main focal point in our living room. It not only helps my daughter with planning her schedule, it also helps with planning our family schedule too."
"My son claims, since he started using the Tracker, I nag him at a much more manageable rate."
"Wow! This Tracker works miracles! I have three more kids to get through this crazy application process. I need three more copies please!"
"You call it the College App Tracker, I call it, the answer to my prayers! The power of this visual aid is unbelievable. Everyone who has seen Abby's, has gone wild over it. Do you sell these? I have 5 friends who want one!"
Interested in ordering College App Trackers for your school or organization?
We offer discounts for bulk orders.
Give us a call and we'll get your order processed at a discounted rate!
Call us at (888) 6-PURSUIT
Ready to take charge of the college application mayhem?
Fill out the form below to order your College App Tracker!